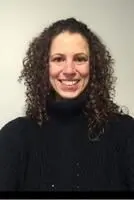 Yamina Abassi, Registered Psychotherapist (Qualifying) (she/her)
Clinical therapist
Not currently accepting new clients
My passion lies in supporting the development of a healthy relationship within ourselves and with others. My primary goal as a therapist is to ensure a trusting relationship is formed between myself and my clients. Working from an integrative approach I aspire to provide clients with a safe space to get to the root of their challenges in order to initiate positive change. I believe that every person has within them an innate capacity for transformation.
I hold an undergraduate degree in addictions counselling, and a master's degree in counselling with a focus on relational dynamics. I am also informed by my background in holistic nutrition and various spiritual and mindfulness practices. Drawing from various therapeutic modalities, I tailor my approach with each client according to their unique circumstances and needs. My scope of practice includes supporting clients who experience challenges with: addiction, depression, disordered eating, existential anxiety, unresolved trauma, guilt and shame, distressing family dynamics, and ontological shock (questioning one's worldviews after a profound experience).
I am dedicated to being of service to others with an open heart and an attentive ear. With unwavering acceptance, compassion, and empathy I offer you a platform from which to engage in an authentic journey of self exploration.
Yamina is welcoming individual and family therapy clients at this time.
Yamina is currently working under the supervision of Shannon Lawless RP, RMFT-S.

Clinical Therapist Rates -Yamina
Individual therapy - $140 plus HST per 50 minute session
Family therapy - $155 plus HST per 50 minute session